Tuesday, February 26, 2019
THE RUSSIAN INVESTIGATION
Properly Appointed
Not that this was a surprise at all, but nice to hear.  It comes as part of Andrew Miller's appeals process.  He's one of Roger Stone's cronies, and is very well connected for a 'housepainter' in St. Louis.  He's racked up hundreds of thousands in legal bills fighting a subpoena to testify before Robert Mueller's grand jury.
I assume that Miller's next step will be to appeal this decision to the Supreme Court, but they are under no obligation to hear his case.
Cyber Defense
On the day of the midterm elections, United States Cyber Defense  took the Internet Research Agency offline.  We showed that we can hit them, and sent them a message.
Don't fucking try it.
Notes
President Donald Trump's lawyers said that special counsel Robert Mueller, who is leading the Russia investigation, has comprehensive notes taken by a former White House staffer detailing the president's behavior.

According to a report published on Monday by The New York Times, Annie Donaldson, the chief of staff to former White House counsel Don McGahn, handed over detailed notes about the president's conduct in the West Wing to the special counsel's team.

The notes reportedly play a role in Mueller's investigation into whether Trump obstructed justice by firing former FBI director James Comey or through his various attacks on the Department of Justice. The team also has information gathered from its hours of questioning Steve Bannon and Jared Kushner about the president's actions.

The president fired Comey in May 2017, initially citing the former FBI director's mishandling of the Justice Department's investigation of Hillary Clinton's private email use. At the time, Comey was leading the inquiry into whether Trump campaign members conspired with Russian government officials in 2016. His firing made Trump only the second president in history to dismiss an FBI director. In a subsequent interview with NBC, Trump said he was thinking of "this Russia thing" when he chose to fire Comey.

Trump's attorneys told The Times that Donaldson's notes about the president were a jewel in Mueller's evidence that Trump may have obstructed justice.
This shouldn't come as too big of a surprise considering that the White House Counsel's Office work for the White House, not the individual serving as President, and withholding that information would make them an accomplice in Obstruction of Justice.
COHEN, NEW YORK, AND THE OTHER LAWSUITS
Cohen Goes to the Hill
Wednesday's gonna be lit.
Congressional Witness Tampering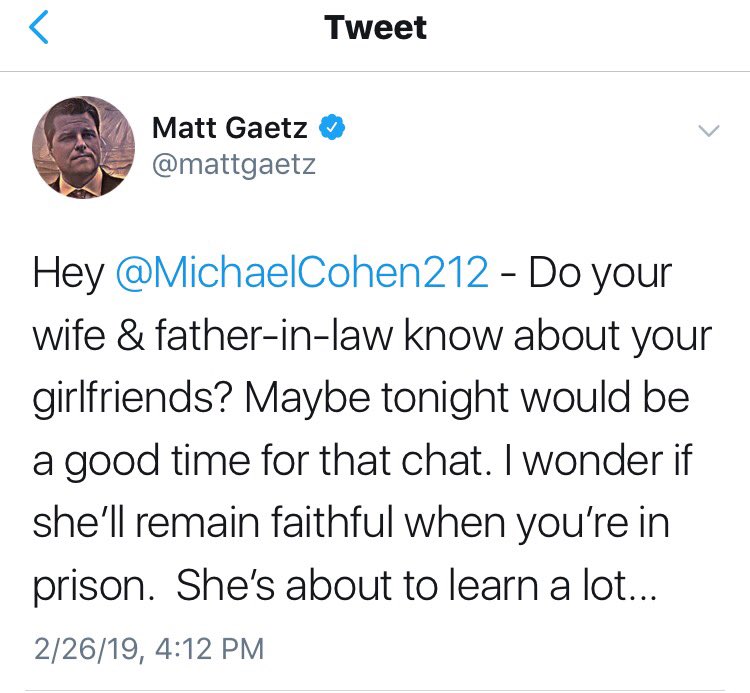 Matt Gaetz is a close friend of Roger Stone.  We first reported that he was the go-between for the Trump Administration and Roger Stone's crew on Daily Check-In 12/13/2017.  The fact that the Representative from Florida tried to tamper with a witness before Congress the night before their testimony, and this is out of line even for him, it leads me to think that someone instructed Matt do to this.
TRUMP THE RUSSIAN ASSET A.K.A. INDIVIDUAL-1
North Korea Summit
TRAITOR TOTS
Whitaker
Wohl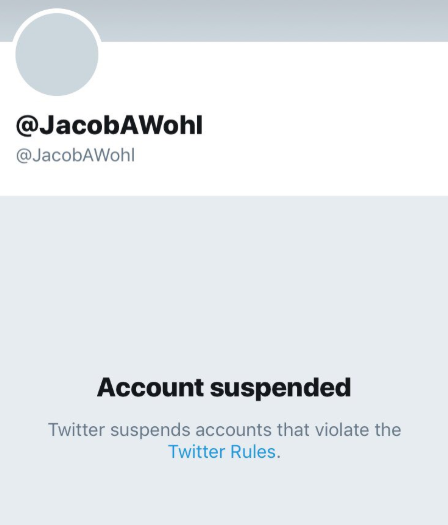 Good fucking riddance.  This kid is an idiot, but has convinced himself that he's somehow brilliant.  He tried manufacturing a sexual assault case against Robert Mueller, which was reported on Daily Check-In 10/30/2018.  He's since tried a whole bunch of ratfuckery that ranges the spectrum from "shitty but technically not legal" to "Why hasn't he been arrested yet?"  Now, it looks like he just lost his Twitter access because he's an idiot.
Jacob went on the record in an interview bragging about how he set up a bunch of fake accounts to screw with the election.  Twitter didn't like that.  Now they slapped him like the bitch he is.
Look at the bright side… when he eventually ends up in Federal prison, Roger will have someone below him in the food chain.
FIGHTING BACK
CONGRESS
EMERGENCIES, SHUTDOWN & IMMIGRATION
Emergency Declaration
Immigration
RIGHT WING TERRORISM & WHITE NATIONALISM
SCOTUS & COURTS
#METOO & WOMEN'S RIGHTS
COLD WAR 2.0
#NEVERAGAIN
THE PROPAGANDA MACHINE
TRADE WAR, HEALTH CARE, AND ECONOMY
Kremlin Barbie on Living Paycheck to Paycheck
Funny how it is that someone who has never worked a hard day in their life knows what it's like living paycheck to paycheck.  Socialism for the rich, Extreme Capitalism for the poor.
STUDENT ISSUES
GOP: THE PARTY OF LINCOLN IS DEAD
CRIME AND PUNISHMENT
PRIESTS & RELIGION
ENVIRONMENT, MEDICAL, & SCIENCE
ELECTIONS
THINKING AHEAD
PROGRESS IS PROGRESS
IN OTHER NEWS…
RUMOR MILL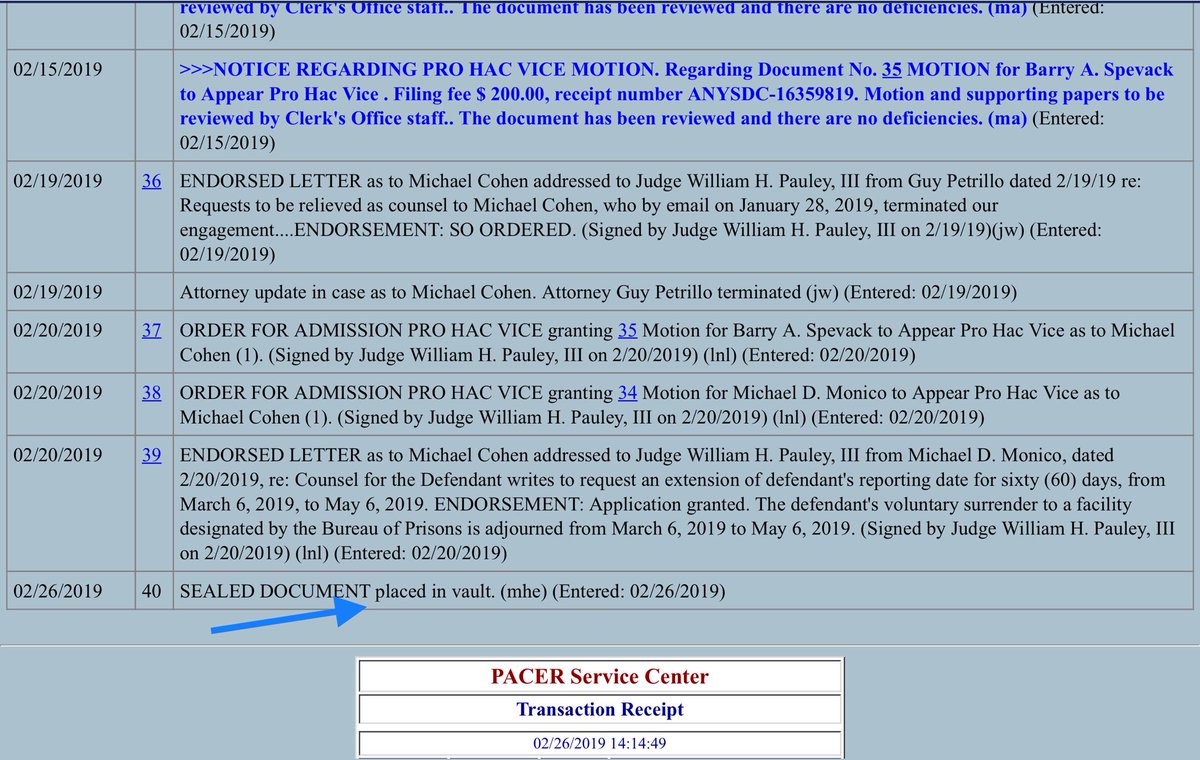 That's it for Tuesday.  Cohen's testimony will be the big story of Wednesday.  At least it should.  This timeline is so fucked, I wouldn't be surprised if we get something even crazier as a distraction.
One little spoiler, and it answers a question that I've had for a while.  Why did it take so long for Michael Cohen to pay off Stormy Daniels?  They knew about her claims early on, but didn't pay her until a few days before the the election.  What took so long?  Turns out that they were trying to figure out how to pay her off.  They didn't have the money lying around.  They had to scavenge it up.  Doesn't sound like an organization worth billions.
Thank you, and have a good one.
"Without Journalists, it's just propaganda."
– Katy Tur