Thursday, January 17, 2019
THE RUSSIAN INVESTIGATION
President Donald Trump directed his longtime attorney Michael Cohen to lie to Congress about negotiations to build a Trump Tower in Moscow, according to two federal law enforcement officials involved in an investigation of the matter.

Trump also supported a plan, set up by Cohen, to visit Russia during the presidential campaign, in order to personally meet President Vladimir Putin and jump-start the tower negotiations. "Make it happen," the sources said Trump told Cohen.

And even as Trump told the public he had no business deals with Russia, the sources said Trump and his children, Ivanka and Donald Trump Jr., received regular, detailed updates about the real estate development from Cohen, whom they put in charge of the project.

Cohen pleaded guilty in November to lying about the deal in testimony and in a two-page statement to the Senate and House intelligence committees. Special counsel Robert Mueller noted that Cohen's false claim that the project ended in January 2016 was an attempt to "minimize links between the Moscow Project and Individual 1" — widely understood to be Trump — "in hopes of limiting the ongoing Russia investigations."

Now the two sources have told BuzzFeed News that Cohen also told the special counsel that after the election, the president personally instructed him to lie — by claiming that negotiations ended months earlier than they actually did — in order to obscure Trump's involvement.

The special counsel's office learned about Trump's directive for Cohen to lie to Congress through interviews with multiple witnesses from the Trump Organization and internal company emails, text messages, and a cache of other documents. Cohen then acknowledged those instructions during his interviews with that office.

This revelation is not the first evidence to suggest the president may have attempted to obstruct the FBI and special counsel investigations into Russia's interference in the 2016 election.

But Cohen's testimony marks a significant new frontier: It is the first known example of Trump explicitly telling a subordinate to lie directly about his own dealings with Russia.
Donald Trump told Michael Cohen to lie before Congress while serving as President of the United States.  This is a lot worse than it sounds.
BuzzFeed News first reported last year that Cohen and an associate, Felix Sater, had continued working on Trump Tower Moscow through June 2016. Sater communicated with Russian bankers, developers, and officials connected to the Kremlin. That revelation was confirmed in Mueller's filings against Cohen in court last November.

Attorneys close to the administration helped Cohen prepare his testimony and draft his statement to the Senate panel, the sources said. The sources did not say who the attorneys were or whether they were part of the White House counsel's staff, and did not present evidence that the lawyers knew the statements would be false.

An attorney for Donald F. McGahn II, the former White House counsel who reportedly gave about 30 hours of testimony to the special counsel, told BuzzFeed News: "Don McGahn had no involvement with or knowledge of Michael Cohen's testimony. Nor was he aware of anyone in the White House Counsel's Office who did."
"Attorneys close to the administration" sounds almost completely like Trump's squad of personal lawyers and fixers, like Mark Kasowitz or Jay Sekulow.  I don't necessarily believe Don McGahn here, but the office of White House counsel represents the Office of the President, not the President themselves.  I'm leaning toward the personal attorneys.
In his plea deal with Mueller's team, Cohen acknowledged that the conversations he had about the project with Trump exceeded the three short briefings he testified that he gave the president and that he also held more extensive discussions about it with other members of the Trump family. The sources said Cohen gave Trump's children "very detailed updates."

Ivanka Trump was slated to manage a spa at the tower and personally recommended an architect. She also instructed Cohen to speak with a Russian athlete who offered "synergy on a government level" to get the Moscow project off the ground, in another aspect of the deal first revealed by BuzzFeed News that later was affirmed by the special counsel's sentencing memo. Cohen rebuffed the athlete's proposal, which angered Ivanka Trump, according to emails reviewed by BuzzFeed News.
It's nice to see Kremlin Barbie caught up in this mess.  She's as corrupt as anyone else named Trump, but doesn't get her feet held to the fire because she's a pretty blonde woman.
Donald Trump Jr., meanwhile, testified to the Senate Judiciary Committee on Sept. 7, 2017, that he was only "peripherally aware" of the plan to build a tower in Moscow. "Most of my knowledge has been gained since as it relates to hearing about it over the last few weeks."

The two law enforcement sources disputed this characterization and said that he and Cohen had multiple, detailed conversations on this subject during the campaign.

Cohen will testify publicly before the House Committee on Oversight and Government Reform on Feb. 7.
Wow.  So, is it just Cohen's word against Trump's?
The special counsel's office learned about Trump's directive for Cohen to lie to Congress through interviews with multiple witnesses from the Trump Organization and internal company emails, text messages, and a cache of other documents. Cohen then acknowledged those instructions during his interviews with that office.
Oh, shit.  It's on like Donkey Kong.
This is the first evidence in the public sphere of Trump directly being involved in the cover-up while President. Any and all chance of plausible deniability just flew out the window.
Plus, this also implicates Donnie Jr. and Ivanka as well in the cover-up. Junior coordinated his story with the other witnesses, and several other staffers like Hope Hicks all testified to Congress the same stuff that Cohen testified to. If Cohen, who has a history of keeping all of his emails and recording all of his conversations, pointed the Special Counselor to it among the millions of documents the FBI seized from him, then everyone is going down for being part of the conspiracy.
Think of everyone who testified before Congress from the Trump Administration, Campaign, or Transition Team.  According to the Minority Report (Daily Check-In 04/27/2018), more than 30 people testified before the HPSCI, and they all had the same story that Trump didn't know anything about working with Russia.  That includes Trump's secretary Rhona Graff, Hope Hicks, Michael Caputo, Roger Stone, Rick Dearborn, Steve Bannon, Corey Lewandowski, Felix Sater, Sam Clovis, and Donnie Jr.  And that's just the House investigation.  We still don't have a complete accounting of everyone who testified before the Senate Intel Committee, but all of them organizing the same story to have it blown out of the water only means that a lot of people just woke up with a slight pain in their chests.
Also, if we're getting this from Cromier and Leopold, then not only did it happen, but it's far enough along that it can't be stopped. Anthony Cromier won the 2016 Pulitzer Prize for investigative journalism, and Jason Leopold is a finalist for 2018. They uncovered the details behind Paul Manafort's money laundering, how the Russians hid payments, uncovered the screwiness at the Treasury where several people were potentially working with Russian spies, and they broke open the details of the Trump Tower Moscow deal last month. Also, Cromier worked on uncovering the Stormy Daniels payoff made by Michael Cohen. These dudes are ballers.
Colludy Giuliani's Lubing the Truth Tour
So, now Rudy changes his story again from "No Collusion" "Maybe, but not my client."
He's lubing the truth for something truly spectacular.
Skadden
Skadden, the very same firm that Alex Van Der Zwaan worked for.
WASHINGTON — A global New York-based law firm has agreed to pay $4.6 million to settle a Justice Department investigation into whether its work for a Russia-aligned Ukrainian government violated lobbying laws.

The investigation stems from work that the firm, Skadden, Arps, Slate, Meagher & Flom, did with Paul Manafort, President Trump's former campaign chairman. The case overlaps with the investigation of the special counsel, Robert S. Mueller III, into Russian interference in the 2016 election.

As part of the settlement, the law firm agreed to register retroactively as a foreign agent for Ukraine in addition to paying the government $4.6 million, representing the money it earned from its work in Ukraine.

The settlement between the firm and the Justice Department, which was made public on Thursday, is the latest indication that Mr. Mueller's inquiry and related investigations are fundamentally challenging the lucrative but shadowy foreign-lobbying industry that has thrived in Washington.
Deripaska Sanctions
Coming Up
The group and its origins sound innocuous enough. But the Home School Legal Defense Association (HSLDA) — a right-wing group founded 36 years ago — has deepened connections between America's religious right and Russians even as the latter have been sanctioned by the United States, according to a ThinkProgress investigation.

By networking with Russians, the HSLDA — now America's largest right-wing homeschooling association — has provided the Kremlin with a new avenue of influence over some of the most conservative organizations in the United States.

And while investigations by Special Counsel Robert Mueller, intelligence organizations, and congressional committees have focused on Russia's efforts to influence U.S. elections, Russian ties to groups like the HSLDA demonstrate the Kremlin's broader attempts to hold sway over American policies.

Other ties between sanctioned Russians and the American far-right are well documented. From Christian fundamentalists to white supremacists to secession movements to fascists in the so-called "alt-right," the links are as diffuse as they are damning. Not only have these networks brought Russian agents into close contact with higher-ups in the Republican party, but they've presented some of the primary threads of the Kremlin's efforts at upending and unwinding American democracy.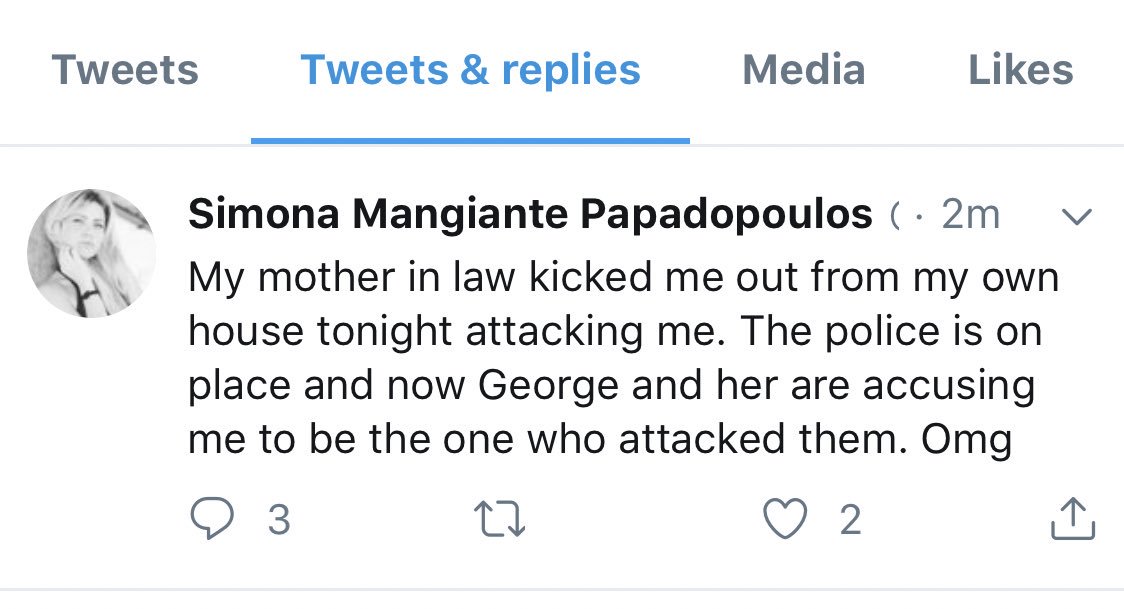 This will be worth keeping an eye on to see what happens.
COHEN, NEW YORK, AND THE OTHER LAWSUITS
Poll Rigging at Liberty University
Some time ago, I wrote one of the most important pieces of information in the Michael Cohen filings was the $50,000 given to him by the Trump Org as reimbursement for IT campaign expenses. Soon after, I heard, but could not confirm, this was connected to Jerry Falwell Jr. …

2…the WSJ confirmed it and has the story today that Cohen paid money to Falwell's IT guy to rig online polling. So now that all the info is out there, time to discuss the significance. If you look at all of the pieces of information, the one hand you do not see involved is….

3….that of the Trump campaign itself. Cohen does the work, Trump Org pays the money, the payment of $13,000 in cash goes to Falwell's guy, the other $37,000 is…somewhere. Start with, there is NEVER an instance where a campaign pays large sums of cash for a legal act…..

4…cash leaves no trail. That is why it was used to finance the Watergate burglars. The checks cut by the Trump Organization to Cohen on behalf of the campaign – was TO serving as the slush fund for the Trump Campaign? If so, LOTS of expenditures connected to the company….

5…should have been reported as campaign-share expenditures. But there is no reason anyone would do a direct payment like that – TO to Cohen. And there is no reason why anyone would do a 3-step payment – TO to Cohen (converted to cash) to Falwell's guy. The way a lawful….

6…payment would have been done is check from campaign to Falwell's guy (if it was a legitimate expense.) All the go-betweens are only used for concealment. This is standard, seen-it-a-million-times, clumsy white-collar money laundering to hide an illicit act. The act….

7…here was to rig online polls, according to Cohen. Falwell's guy also engages in search engine optimization, so I have a feeling there will be more turning up about what was done here. Of course the big question now remaining is what happened to the other $37,000. What we do..

8…know is this: The Trump Organization gave Michael Cohen money to engage in illicit and possibly illegal behavior for campaign purposes. One of the checks was the Stormy Daniels payment. There are a few more suspicious elements of that payment (why would the total amount….

9…have been rounded up if this was not a knowingly illicit act? In other words, if there was to be a payment to Daniels, why not just have the Trump Org pay it rather than Trump Org to Cohen to Daniels, reimbursed as a campaign expense, then tens of thousands added to round…

10…up reimbursement for tax purposes, since Cohen would have to report on his taxes the reimbursement as not an expense reimbursement but as income). There is a LOT of conniving going on here, a LOT of the procedures of money transfer showing knowledge of guilt. People don't…

11…work so hard to cover payments for a lawful act. So, Congress must ask – who told Cohen to pay cash to Falwell's guy? Where is the other $37,000? What other monies was the Trump Org paying on behalf of campaign? And how do they explain disguising expense reimbursement…

12…as compensation to Cohen. Again, that one fact – upping the reimbursement of the Stormy Daniels payoff to account for taxes since Cohen was reporting reimbursement as income – is key to establishing guilty mind of everyone involved – potentially Trump himself. End
Up until 10 PM, I thought this was the biggest story of the week.  Here is evidence that Trump's campaign rigged online polls, and that they used the Religious Right to do it.
Trump gave Michael Cohen $50,000 to rig a couple online polls so that he looked like he had a larger following than he did.  This was during the Primary season, when 17 people were running for the nomination and Trump was just the second or third craziest of them.  Cohen went to Jerry Falwell Jr.'s college in Virginia and had their CIO/IT guy set up bots to tweet on Trump's behalf and vote on online polls.  Cohen then paid the IT guy $13,000 for the work.
I have a few questions that I hope get answered soon.
Why travel to Virginia to hire someone to make a bot army when they could find someone in their own backyard?  Why Jerry Falwell Jr. specifically, and not someone else?  Where did the rest of the money go?  Was it just the polls that Trump bragged about that were affected, or others as well?  How much did committing fraud help his nascent campaign?
SHUTDOWN & IMMIGRATION
After yesterday's report of Nancy Pelosi uninviting Trump from delivering the State of the Union speech in the Capitol (Daily Check-In 01/16/2019), Trump decided to be even pettier and cancelled her trip to Afghanistan to meet with our NATO allies.
But not really.
He could only cancel her access to using a military jet for the travel.  She was still planning on flying commercial, right up until Trump told the world the details of the trip.  Nothing like creating a potential security risk.
After cancelling Nancy Pelosi's access to a military jet, Trump authorized a military jet to fly his wife to their summer home in a country club in Palm Beach, Florida.  Meanwhile, her Secret Service detail is not getting paid for covering her, and their families are lining up at a food kitchen because Trump wants to build a wall that only became an emergency when it became apparent that the Democrats would control the House.
Mitch McConnell
Fuck Mitch McConnell with a glass covered strap-on.
Always remember, he is a traitor to the United States of America.  He had prior knowledge of Russia's attempts to influence and attack the election of 2016.  He was in Cleveland in late July and met with the Russian Ambassador while there.  A couple weeks later, he threatened to attack Obama if Obama released a statement saying that the Russians had attacked the United States.
According to Dante, the lowest circle of Hell is reserved for traitors.  Mitch's spot there is reserved.
TRUMP THE RUSSIAN ASSET A.K.A. INDIVIDUAL-1
TRAITOR TOTS
FIGHTING BACK
The reason why it's hard for the public to absorb the Russia conspiracy is that Trump is so obvious, explicit, and flagrant. We are experiencing cognitive dissonance in seeing a president repeatedly and openly conspire. It seems too crazy to be true. But it's true.

For goodness sake, his Treasury department is trying to lift sanctions for the obvious benefit of Putin, Deripaska, VTB, Rusal, and Putin-enabler Glencore. Yesterday, 43 GOP Senators -just enough – voted yesterday to preserve this corrupt deal. The pay-offs are in broad daylight.

3/ Trump's comments on Putin were so sycophantic and obsequious for so long, I think we forget how obvious it was during the 2016 campaign. When Clinton said he was Putin's puppet, it wasn't a random attack. It was an obvious observation. Let's review…

4/ Where Western banks had seen a liability, Russia saw an _asset_. Pun intended. To those following Trump's many financial disasters, the signs were clear: Russia had bailed out Trump financially when everyone else sensibly realized he was just a bankruptcy waiting to happen.

Jed Shugerman Retweeted Donald J. Trump

5/ The bizarre pro-Putin tweets go back to 2013. The charitable reading (pun not intended) was that Trump desparately relied on Russian investment for financial survival and he was kissing up to Putin for more:

Donald J. TrumpVerified account @realDonaldTrump

Do you think Putin will be going to The Miss Universe Pageant in November in Moscow – if so, will he become my new best friend?

6/ The above was June 2013. Here's Oct 2013 on David Letterman: Trump says he's done "a lot of business with the Russians," calls them "smart" & "tough." They don't look "so dumb right now." Putin is a "tough guy" & says that he "met him once." h/t @CNN

7/ Damn, this @MaxBootpiece takes no prisoners. It laid out the case that Trump could be a Russian asset from evidence in plain sight. This article itself could be an article of impeachment.

8/ When @jonathanchaitwrote this piece in 2017, "What If Trump Has Been a Russian Asset Since 1987?" some people dismissed him. I thought it was a clear roadmap, consistent with @lukeharding1968's reporting. It is a must-read once again.

Jed Shugerman Retweeted Cristina Maza

9/ Today I spoke with @CrisLeeMaza @Newsweek about House vote to keep Russian sanctions and the shameful Senate vote by 43 GOP to lift. New vote is possible. We just need 3: @MittRomney @BernieSanders @SenatorBurr @LindseyGrahamSC @lisamurkowski

Cristina MazaVerified account @CrisLeeMaza

"Given the reality of corporate structures, anyone looking at this understands that he was left with enough control that he would benefit if sanctions were lifted," @jedshugon the Treasury Department's plans to lift sanctions on Oleg Deripaska's companies https://www.newsweek.com/trump-putin-republicans-oligarch-deripaska-1296474 …

10/ @jonathanchait: "2003-2017, people from former USSR made 86 all-cash purchases—a red flag of potential laundering—of Trump properties, totaling $109 million. In 2010, DeutscheBank loaned him 100s of millions during the same period it was laundering billions in Russian money."

11/ @DonaldJTrumpJrin 2008: "Russians make up a pretty disproportionate cross-section of a lot of our assets." @EricTrump in 2014: "We don't rely on American banks. We have all the funding we need out of Russia." Yep. And Russia gets all the leverage they need in return.

12/ Trump 2013: "I do have a relationship [w/ Putin] and I can tell you that he's very interested in what we're doing. He's probably very interested in what you and I are saying today…I do have a relationship with him and I think it's very interesting to see what's happened."

13/ Trump 2014: "When I went to Russis, (Putin) contacted me and was so nice. I mean, the Russian people were so fantastic to us. They're outsmarting us at many turns. Their leaders are, whether you call them smarter or more cunning or whatever, but they're outsmarting us." Yup.

14/ Trump 2014: "We just left Moscow. [Putin] could not have been nicer. He was so nice and so everything. But you have to give him credit that what he's doing for that country in terms of their world prestige is very strong." Trump praised Putin's invasion of Crimea. @CNN

15/ INSANITY: Trump 2014: Endorses Putin's invasion of Crimea, "Well, he's done an amazing job of taking the mantle. And so smart. When you see the riots in a country because they're hurting the Russians, OK, 'We'll go and take it over.' You have to give him a lot of credit."

16/ Trump 2014: Endorses Putin's advance into Ukraine again: Putin "absolutely having a great time. Russia is really hot stuff. You have people in the Ukraine — who knows, set up or not — but it can't all be set up, I mean they're marching in favor of joining Russia."
SNOWFLAKES
No, I haven't seen the aforementioned commercial yet.
SCOTUS & COURTS
#METOO & WOMEN'S RIGHTS
COLD WAR 2.0
#NEVERAGAIN
FIXING THE INTERNET
THE PROPAGANDA MACHINE
WHITE HOUSE CHAOS
TRADE WAR AND ECONOMY
STUDENT ISSUES
GOP: THE PARTY OF LINCOLN IS DEAD
CRIME AND PUNISHMENT
PRIESTS & RELIGION
ENVIRONMENT & SCIENCE
CONGRESS
ELECTIONS
THINKING AHEAD
PROGRESS IS PROGRESS
IN OTHER NEWS
Happy 97th Birthday, Betty White: The legendary Golden Girl's life in photos
RUMOR MILL
That's it for Thursday.  Fuck.  Not really sure what's going to happen on Friday, but hopefully we're now at the Serious Impeachment talk.
There's always been some impeachment talk, but it's been at the fringes of power.  It hasn't come from party leadership, or in droves.  Sure, we had some waves here and there, but the calls for impeachment haven't sustained for more than a week at a time.
This… this could be different.  Things are piling up.  A government shutdown that's forcing chaos across the country and millions to suffer plus news of several acts of conspiring with a foreign power to fuck with the election plus repeated attempts at covering it all up including lying to Congress eventually adds up.
I might have some time to write a little bit more this weekend.  The East Coast is supposed to get hit with some snow, so I might be trapped indoors for a while.
Also, I'm rooting for anyone but the Patriots.
Thank you, and have a good one.
"Without Journalists, it's just propaganda."
– Katy Tur