Thursday, December 13, 2018
THE RUSSIAN INVESTIGATION
Butina
THREAD: What can we learn from the cooperation deal with Russian spy Maria Butina? (Answer: A lot.)

1/ Today Russian spy Maria Butina pleaded guilty to conspiring to secretly work as a Russian agent within the United States. As part of her plea, Butina and federal prosecutors agreed on the facts that proved her guilt, and they are shocking. See here:

2/ Butina pleaded guilty to working with "U.S. Person 1" (her former paramour, GOP operative Paul Erickson) to secretly act as a Russian agent at the direction of "Russian Official," which @CNN has identified as Alexander Torshin.

3/ Butina admitted that she drafted a proposal in Russian called "Description of the Diplomacy Project" that suggested Russia could use "unofficial channels of communication" to build relations with Political Party #1 (the Republican Party).

4/ In the proposal, she pointed to her attendance at conferences organized by "Gun Rights Organization" (the National Rifle Association or @NRA), which she told the Russian government had influence over the Republican Party.

5/ She told the Russian government that she believed the Republican Party would win the next presidential election and that she "laid the groundwork for an unofficial channel of communication with the next U.S. administration."

6/ In the proposal, Butina also claimed that she had been introduced to Republican Party leaders as "an unofficial representative" of Russian official Alexander Torshin. (It's worth noting that there are photos of Butina with Trump Jr., Santorum, and many others.)

7/ What shocks me most is that Erickson helped write this proposal! His behavior amounts to what most Americans would regard as outright treason. (As I discussed on my latest #OnTopic podcast with @Mimirocah1, our Constitution defines "treason" narrowly.) What was he thinking?

8/ In the joint statement to the court agreed to by the government and Butina, they said Erickson reviewed a Google-translated version of the proposal and gave advice, including information about U.S. political figures and connection with a Russian media commentator.

9/ Butina sent the proposal to the Russian official (Torshin) and asked for $125,000 from a Russian billionaire to attend NRA conferences as well as "separate meetings with interested parties," including the Russian Ministry of Foreign Affairs.

10/ She then traveled to the U.S. in April 2015 to attend a NRA convention. and was introduced to "influential members" of the Republican Party, including Donald Trump. (As @washpost recently noted, she was later able to directly ask Trump a question.)

11/ (The question was about sanctions imposed on Russia after its 2014 invasion of Crimea, and Trump gave an answer–"I don't think you'd need the sanctions"–the Russian government would have favored.)

12/ Butina and federal prosecutors noted that part of the conspiracy was also inviting NRA leaders to Moscow in December 2015, and using Torshin to set up meetings with high-ranking Russian politicians because doing so would advance Russian interests.

13/ According to Butina and federal prosecutors, Butina sent the following message to Russian official Torshin about the NRA, translated from the original Russian: "We should let them express their gratitude now, we will put pressure on them quietly later."

14/ Butina also hosted "friendship dinners" with individuals who she believed "would have the ear of the next U.S. presidential administration." She told Torshin about one attendee who Erickson connected her with, and then sent an email to that attendee, copying Erickson:

15/ "Torshin is very impressed with you and expresses his great appreciation for what you are doing to restore the relations between the two countries. He also wants you to know the Russians will support the efforts from our side."

16/ Butina then helped organize a Russian delegation to the 2017 National Prayer Breakfast after Trump's election. Butina emailed Erickson that a list of invitees was handpicked by her and Torshin and were "coming to establish a back channel of communication."

17/ Erickson emailed someone (we don't know who), copying Butina, stating "Reaction to the delegation's presence in America will be relayed DIRECTLY" to Putin and the Russian Foreign Minister. As the statement makes clear, Butina did all of this work under Torshin's direction.

18/ So what does today's news mean legally? Now that Butina will testify against him, Erickson faces what appears to be overwhelming evidence of his guilt. Indeed, as @woodruffbets and @ErinBanco reported recently, Erickson received a target letter.

19/ That means that federal prosecutors intend to indict him. One reason why prosecutors send someone a target letter is because they *want* the person to find a criminal defense attorney. I've done that before myself when I was a federal prosecutor.

20/ Why would prosecutors want Erickson to get a good federal criminal defense attorney? Because they hope the attorney will tell Erickson that he faces overwhelming evidence and needs to cooperate.

21/ What did Erickson tell GOP leaders, NRA leaders, GOP operatives and others when he was connecting them with a Russian spy? Those conversations will be of very great interest to federal prosecutors because they might reveal others who also acted as Russian agents.

22/ Even if they didn't act as Russian agents, it is important for the United States to know whether the Russian government can blackmail any powerful American. Securing Erickson's testimony is the logical next step for prosecutors. The big question: Where does he lead them? /end
Butina flipped.  Or at least appears to.  Aside from her admitting to everything that she's done so far, I'm left with two main questions. (Daily Check-In 12/12/2018)
 Why is she cooperating?  Is it to get out of jail early, do the right thing, or spread chaos?
What does she think will come of this?  Unless she asks for asylum in the United States after her sentence is over, she'll likely be deported back to Russia where it'll take about 5 minutes before she suffers a Russian Heart Attack.
One thing that is certain is that everyone from the NRA to the Religious Right to the GOP should be very, very worried.
Flynn
Cohen
Incoming & Upcoming
Middle East
There's a ton of connections to the Middle East from everyone involved in Team Trump.  This shouldn't be a surprise to anyone who's been following along, but needs a reminder from time to time.  George Nader flipped a long while back. (Cooperating Witnesses)
COHEN, NEW YORK, AND THE OTHER LAWSUITS
Cohen Hush Money
So, when Michael Cohen was discussing paying off Trump's former affairs with David Pecker and a third person in the room, it looks like the third person was… Individual-1 himself, Donald Trump.  Trump is a micromanaging asshole.  Anyone who doesn't think that he was heavily involved in coordinating this attack on his brand doesn't understand him or his unrelenting narcissism.
Inauguration
YAY!!!  Time to investigate the slush fund.
Speed Freak
Aderrall use and soliciting favors from teen girls.  I can't wait for the Religious Right to defend this shit.
TRUMP THE RUSSIAN ASSET A.K.A. INDIVIDUAL-1
A classic example is how he "regifted" Ivanka to Jared as a wedding present.
TRAITOR TOTS
EPSTEIN
I've known Jeff for fifteen years. Terrific guy. He's a lot of fun to be with. It is even said that he likes beautiful women as much as I do, and many of them are on the younger side. No doubt about it — Jeffrey enjoys his social life.
FIGHTING BACK
RIGHT WING TERRORISM & WHITE NATIONALISM
KHASHOGGI & SAUDI ARABIA
SCOTUS & COURTS
California Chief Justice Tani Cantil-Sakauye has quietly given up her Republican registration and re-registered as a no-party-preference voter, saying Thursday she had become increasingly uncomfortable with the GOP's direction nationally and in the state.

In a phone interview with CALmatters, Cantil-Sakauye—who was a prosecutor before becoming a judge 28 years ago and California Supreme Court chief justice in 2011—said she made the final decision to change her registration after watching the U.S. Senate confirmation hearings of U.S. Supreme Court Justice Brett Kavanaugh.

"You can draw your own conclusions," she said.

In those hearings, Kavanaugh denied allegations by Christine Blasey Ford, a Palo Alto professor, that he assaulted her when they were high school students in Maryland.

"I've been thinking about it for some time," Cantil-Sakauye said, adding that she talked it over with her husband and friends. Their consensus, she said, was that "you didn't leave the party. The party left you."
#METOO & WOMEN'S RIGHTS
IMMIGRATION
COLD WAR 2.0
#NEVERAGAIN
FIXING THE INTERNET
THE PROPAGANDA MACHINE
WHITE HOUSE CHAOS
TRADE WAR AND ECONOMY
STUDENT ISSUES
GOP: THE PARTY OF LINCOLN IS DEAD
CRIME AND PUNISHMENT
PRIESTS & RELIGION
ENVIRONMENT & SCIENCE
CONGRESS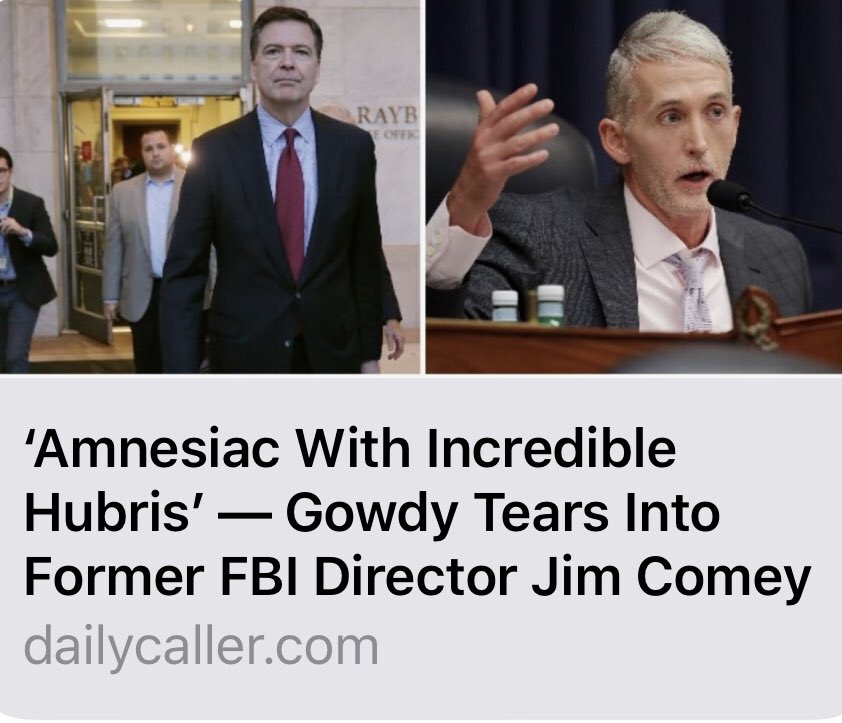 ELECTIONS
THINKING AHEAD
IN OTHER NEWS…
RUMOR MILL
That's it for Thursday.  Let's review what happened…
A Russian spy admitted to being a Russian spy and implicated her handler, her boss, and her patsy boyfriend.
The President's personal attorney and tabloid publicist handed over information on a criminal cover-up to the Feds.
Same attorney had documents on the Trump Inauguration slush fund, which is under a criminal investigation.
A comedian who worked for Trump said in his stand up routine that Trump tried to fuck teenage beauty pageant contestants and snorted a drug for ADD which, if taken by someone who doesn't have that disease, makes them get all wired.  He also said how a lot of those girls looked a hell of a lot like Ivanka.
Trump is on Plan D or E for his Chief of Staff, and is thinking of having Jared do the job.
The Senate said "Fuck You and Fuck MSB" with their Yemen War vote.
Mueller's been looking into the Middle East and all of their ties.
Damn.  That's a lot to take in.  The Middle East one is particularly interesting.  I've been thinking about the Grand Bargain Theory for the last couple of weeks, and how it ties together Russia with the Middle East.  I like it so much I'll try to write about it in the upcoming weeks.
Thank you, and have a good one.
"Without Journalists, it's just propaganda."
– Katy Tur