Monday, March 18, 2019
THE RUSSIAN INVESTIGATION
President Trump has a long history with Deutsche Bank — one that the bank didn't want scrutinized after he was elected in 2016, The New York Times reports.

More than 20 current and former executives and board members told the Times that despite Deutsche Bank saying Trump was not a top priority, it's just not true. Beginning in the late 1990s, Deutsche Bank gave Trump loans despite his business bankruptcies and knowing he overinflated his net worth and the worth of his real estate assets. At the time, the German bank wanted to make a name for itself on Wall Street, so it worked with clients deemed risky by other entities, a former employee told the Times.

In 2008, Trump defaulted on a loan and then sued Deutsche Bank, claiming the financial crisis was a "tsunami" and thus an act of God, preventing him from paying the loan back, the Times reports. In 2010, the bank concluded that he was inflating some of his assets by up to 70 percent, yet still gave him a $100 million loan to buy the Doral Golf Resort and Spa in Miami.

One managing director, Rosemary Vrablic — who'd helped get Trump more than $300 million in loans — tried to get Trump a loan in early 2016 for his golf course in Turnberry, Scotland, the Times reports. An executive, Jacques Brand, opposed the loan because of Trump's divisive rhetoric, Vrablic appealed, and top executives were aghast that the bank was considering lending him money during the campaign, ending the transaction in March.

After Trump's election, Deutsche Bank commissioned reports to figure out how the bank became so entwined with him, and employees were told they couldn't even say "Trump" in public, the Times reports. All told, Trump is believed to have received more than $2 billion from the investment banking and private banking arms. The New York state attorney general and congressional committees are now investigating the relationship between Trump and Deutsche Bank. You can read more about the various loans Trump managed to secure at The New York Times. Catherine Garcia
This is interesting.  Not only did Trump lie about his assets to qualify for loans from the only bank that loan to him, but that bank knew he was lying to them and they STILL gave him $2 billion in loans.  This was knowing that Trump would screw them over one way or another.
Deutsche Bank, part legitimate bank and part money laundering front, has loaned Trump more than $2 billion over the last 20 years through several different bankers and executives.  This included the time he defaulted on loans following the housing crisis.  And they still loaned to him after that.
What's crazy is that they kept giving him money, even though they know that he's not worth nearly as much as he claims.  They have valued him and his assets at around $788 million.  Less than a billion.  Yet, they still lent him tons of money.
The Deputy Finance Chair of the Republican Party had his offices raided last year.
No, not Michael Cohen, the other Deputy Finance Chair Elliot Broidy.
Elliot, who was paid a king's ransom to try to make the 1MDB money laundering disappear, had his offices raided in association to this and other criminal behavior he participated in last summer.
I'd find it funny how fast this has turned from a "Hey, the owner of a rub and tug is partying with Trump" to "This is a potential national security matter."
COHEN, NEW YORK, AND THE OTHER LAWSUITS
TRUMP THE RUSSIAN ASSET A.K.A. INDIVIDUAL-1
TRAITOR TOTS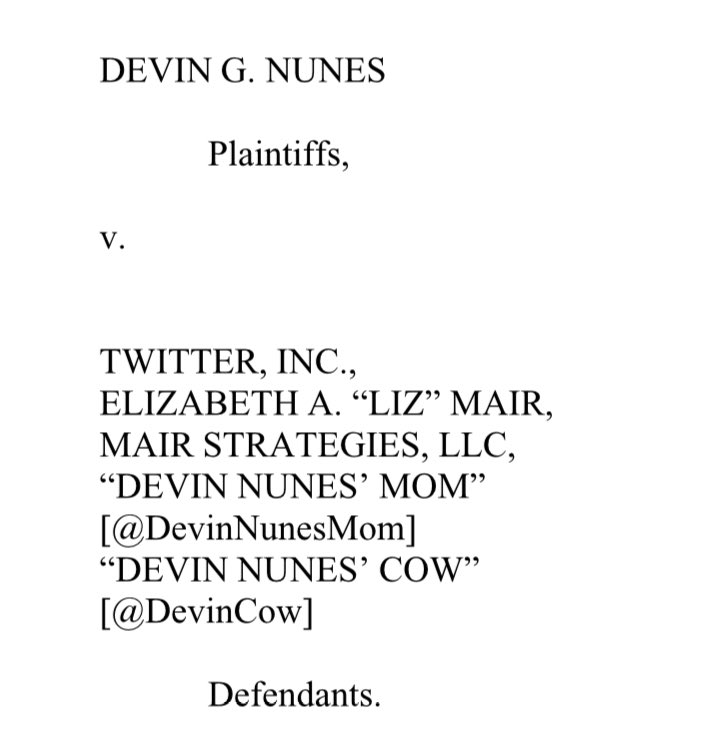 This lawsuit will last about 30 seconds before getting thrown out.  Parody is protected speech.  Dipshit Cowpoke's gonna Streisand himself.
CULT 45
FIGHTING BACK
CONGRESS
EMERGENCIES, SHUTDOWN & IMMIGRATION
RACISM, RIGHT WING TERRORISM, & WHITE NATIONALISM
SCOTUS & COURTS
#METOO & WOMEN'S RIGHTS
COLD WAR 2.0
#NEVERAGAIN
FIXING THE INTERNET
Twitter/FB/Reddit/Youtube could track all the clear racists, conspiracies, etc label and them accordingly or ban them. But they never will. Its a problem that isn't nearly as hard as they make it out to be. They simply don't want to seem biased against conservatives.

Reddits problems are super obvious and super easy to solve. It tends to be pretty isolated into bubbles of hatred and conspiracy, with an obvious chunk of users who are the problem. Twitter is the same. You could track key words and key accounts into trash heaps.

FB is largely Pages causing the problem. Almost all the trash on facebook is due to conspiracy-minded family or friends sharing Pages. Not things they go out of their way to post from other sites. Though you could also flag content from specific sites quite easily.

Youtube is I think the hardest one to solve because its much harder to know for sure what the specific content of a video is. But mostly they could look at the titles, tags, and users associated with those videos and probably get a pretty good idea of if its a problem.

And you'd rather have systems that over-correct and let users dispute, than one that completely misses huge chunks of problems. Which is what we currently have.
THE PROPAGANDA MACHINE
WHITE HOUSE CHAOS
TRADE WAR, HEALTH CARE, AND ECONOMY
STUDENT ISSUES
GOP: THE PARTY OF LINCOLN IS DEAD
CRIME AND PUNISHMENT
ENVIRONMENT & SCIENCE
ELECTIONS
THINKING AHEAD
PROGRESS IS PROGRESS
IN OTHER NEWS…
RUMOR MILL
That's it for Monday.
Spoiler for Tuesday, Michael Cohen was under Mueller's radar back in Summer 2017 and DAG Rosenstein is sticking around for a little while longer.
Thank you, and have a good one.
"Without Journalists, it's just propaganda."
– Katy Tur